Children's Dentist – Novi, MI
Encouraging Lifelong Healthy Habits
Our dentistry team is happy to treat dental patients of all ages, especially children! We offer an array of kid-friendly dental services to provide growing smiles with the support and tools they need to stay healthy throughout adulthood. We love creating positive first experiences at the dental office and understand that these shape children's willingness to return and maintain good oral hygiene at home, which is why we never push or pressure kids into doing something that they're unsure of. To schedule your child's appointment with our children's dentist in Novi, MI, give us a call today!
Why Choose JMG Dentistry Family and Cosmetic Care for Children's Dentistry?
Dental Insurance Welcome & Financing Available
Experienced Team Members Who Care About Patients' Smiles
No Upselling by Our Staff
Dental Checkups & Teeth Cleanings for Kids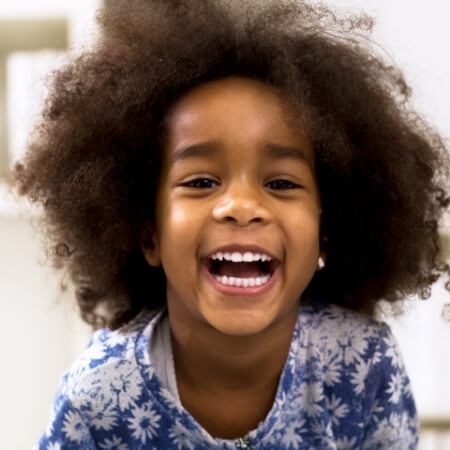 Just like with adults, it's recommended that children visit the dentist twice a year for checkups and cleanings. At these visits, Dr. Geller and our friendly team will capture images of your child's mouth and conduct a thorough visual examination to make sure there are no lingering oral health problems like cavities. If we do spot any issues, we'll develop a treatment plan to take care of them before they have a chance to become worse. Finally, we'll clean and polish your child's teeth, leaving their smile clean and brilliant!
Dental Sealants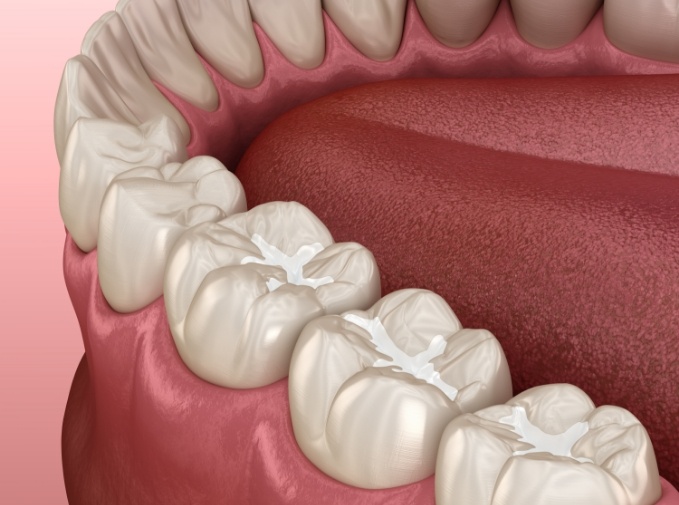 One of the most common oral health problems that children face is cavities because they're still learning how to properly care for their pearly whites. For added protection, we offer dental sealants that can be placed over the biting surface of their molars, where pits and grooves in the teeth are more likely to collect food particles and plaque. The clear sealants are brushed over the teeth and cured, leaving an umbrella-like covering over them to make brushing easier and more effective.
Fluoride Treatments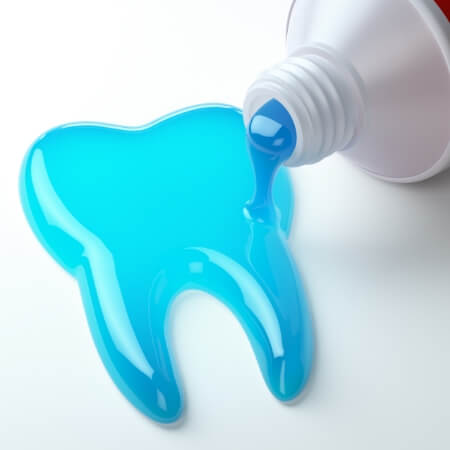 Fluoride is a naturally derived, tooth-strengthening mineral that can fortify the enamel of children's teeth to protect them from decay. We typically apply a fluoridated varnish onto their teeth at the end of their checkups to help keep them cavity-free until their next visit!
Tooth-Colored Fillings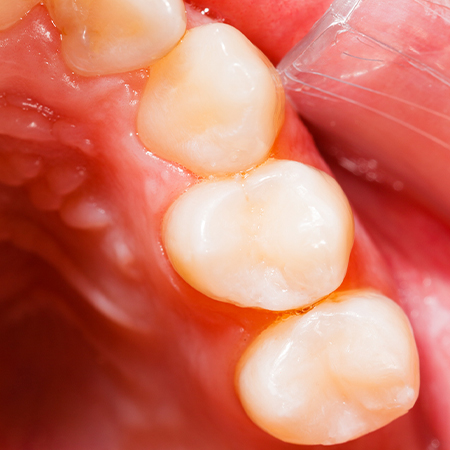 Most children will get a cavity because they're still learning how to properly brush and floss their teeth. If your kiddo does, there's no need to worry! We offer discreet and seamless tooth-colored fillings to prevent the decay from spreading as well as restore the structure of their primary tooth until it naturally falls out. The material we use for this is called composite resin, and it creates a tight seal to protect the vulnerable inner chamber of the tooth.
Pulp Therapy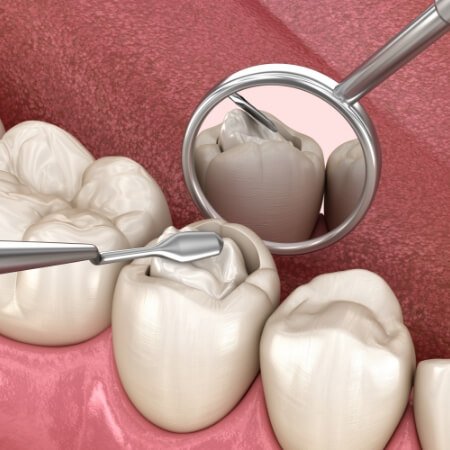 When cavities are left untreated, they can penetrate the inner chamber of the tooth where the pulp is located, which is a collection of nerves and soft tissue. To treat this issue and preserve your child's primary tooth, Dr. Geller can conduct a pulpotomy, or pulp therapy, to remove the infected nerves and rebuild the structure of the tooth with a substance called gutta-percha. This will ensure that their primary tooth doesn't fall out prematurely, resulting in misaligned permanent teeth down the road.