Cosmetic Dentist – Novi, MI
Helping Dream Smiles Come True
Are you unsatisfied with the appearance of your smile? Does catching a glimpse of your pearly whites in the mirror make your self-confidence dwindle? At JMG Dentistry Family and Cosmetic Care, we want all of our dental patients to make the most out of their grins and feel good about letting their teeth show, which is why we offer several cosmetic dental treatments to help make that happen. Whether you'd just like your teeth to be a little whiter or you're looking for a more drastic transformation, we can help! Schedule a consultation today to learn more about how we can beautify your smile from our trusted cosmetic dentist in Novi, MI.
Why Choose JMG Dentistry Family and Cosmetic Care for Cosmetic Dentistry?
State-of-the-Art Dental Technology Available
Virtual Smile Design for Pre-Treatment Results
Digital Impression System for Precision
Veneers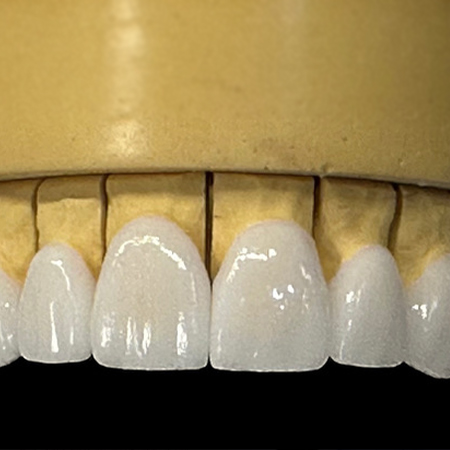 Veneers are a one-stop shop when it comes to addressing multiple cosmetic imperfections at once. They're thin, porcelain, or ceramic sheaths that are made to fit over the visible surface of individual teeth. They can conceal chips and cracks, discoloration, gaps, and even slight misalignment. Typically, this process is completed within two or three visits to your cosmetic dentist in Novi, and the results can last for up to 20 years with the proper care.
Metal-Free Dental Crowns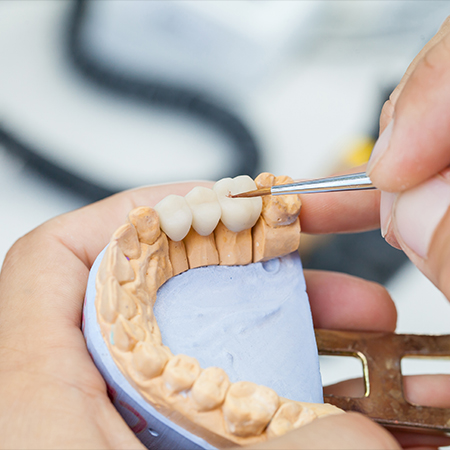 In the past, dentists would craft crowns from noticeable, highly reflective metal. Dr. Geller wants you to be able to enjoy a smile that's not just healthy, but that you also feel proud to let show. That's why he offers metal-free crowns crafted from durable ceramic and porcelain. Once placed over the affected teeth, the restoration will seamlessly blend in with the smile, meaning you won't have to worry about your treated tooth attracting any unwanted attention.
Cosmetic Dental Bonding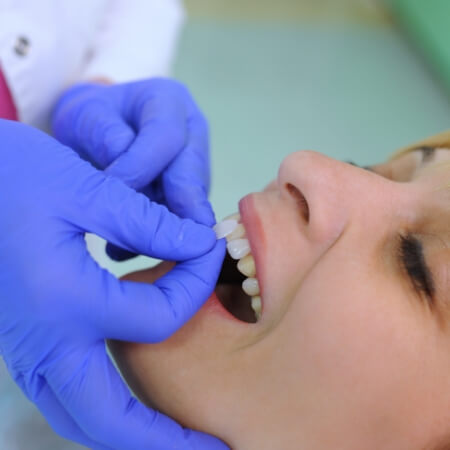 Dental bonding is a cost-effective, convenient, and fast way to address minor dental damage, discolored teeth, and gaps between teeth. Using a biocompatible material called composite resin, Dr. Geller can sculpt the missing portions of teeth and bond them to the enamel of the existing tooth, erasing any chips and discoloration. The strong bond between the resin and tooth makes this treatment very functional as well as aesthetically pleasing.
Teeth Whitening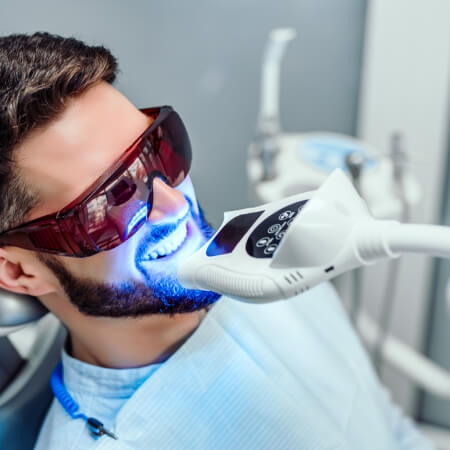 Are you tired of using over-the-counter teeth whitening products that cause sensitivity and make big promises on the packaging, but never seem to deliver? We offer safe, highly effective, and professional at-home and in-office teeth whitening that can boost your smile whiter by up to eight shades. Take-home treatment can be completed within about two weeks, while in-office treatment will have you enjoying maximized results in as little as an hour.
Virtual Smile Design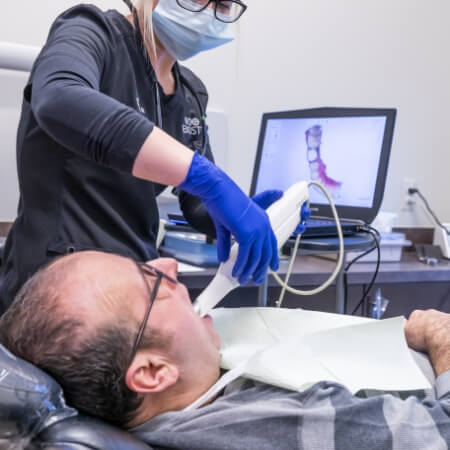 Investing in cosmetic dentistry is a big decision, and our team wants you to feel confident in doing so. That's why we invested in advanced virtual smile design technology that allows us to create a 3D model of your mouth and show you what it will look like before and after you receive the treatments you're interested in. This takes a lot of guesswork out of the process, hopefully making you feel 100 percent confident in your decision to beautify your smile.
Cosmetic Dentistry FAQs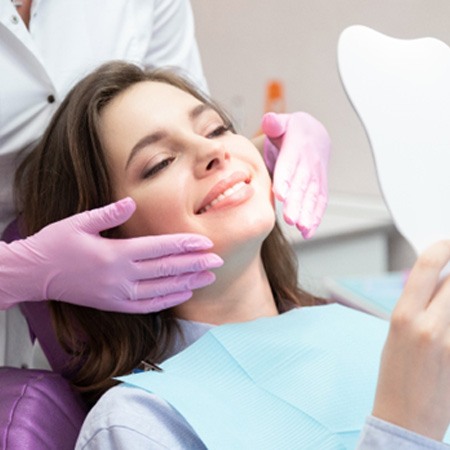 At this point, maybe you'd like to visit a cosmetic dentist in Novi. You could certainly trust them to make your grin gorgeous! That said, consider learning more about cosmetic dentistry first. Knowing the basics will help you see if it'd suit you. Our team can even help you get started: below are the answers to popular cosmetic dental questions. By reading them, you'll grasp what our dentistry offers. Don't worry, though, if you don't find the facts you want; just call us for details!
How Do I Know If I Need Cosmetic Dentistry?
If you aren't delighted with the grin in your mirror, you stand to benefit from cosmetic dentistry. Its procedures can treat a whole host of smile flaws.
Consider stained or discolored teeth, for instance. Over-the-counter whiteners often can't fix them, but professional whitening would do the job. In fact, the procedure could lighten your enamel by six to eight shades!
Cosmetic options also work for tooth chips and cracks. Dental bonding, for instance, can hide such issues with its tooth-colored resin. On the other hand, veneers would cover them with beautiful porcelain layers.
Of course, consulting your dentist is the best way to see if you qualify for cosmetic dentistry. They can suggest procedures that make your preferred changes.
Does Cosmetic Dentistry Hurt?
Rest assured, you shouldn't feel pain from cosmetic dental work. Dentists take precautions to ensure it goes as smoothly and comfortably as possible.
For one thing, most cosmetic dental treatments are non-invasive. Teeth whitening and dental bonding, in particular, don't even require a local anesthetic. They simply apply gel and resin (respectively) – harmless materials that don't cause aches.
When a procedure is invasive, the dental team will numb your mouth beforehand. (This step is typically done for services like veneers and metal-free dental crowns.) That way, you won't sense any discomfort as the dentist proceeds. You can even add sedation to the mix as extra insurance.
How Long Does Cosmetic Dentistry Last?
Ultimately, cosmetic dental work's lifespan depends on the treatment you get. Some procedures' effects naturally last longer than others.
In general, quick and easy services don't have long-lasting results. Teeth whitening and direct bonding, especially, only have a lifespan of a few years. Still, there are occasional exceptions. Gum recontouring is a simple procedure but produces permanent effects.
Meanwhile, more extensive treatments – think crowns and veneers – can last a long while. Some even have lifespans of over a decade! However, this longevity depends on giving your smile proper care. As such, you'd need to maintain good oral hygiene, see your dentist regularly, etc.
How Can Cosmetic Dentistry Change Your Life?
True enough, fixing your smile's cosmetic flaws might seem frivolous at first. The reality, though, is that doing so can improve your overall quality of life.
On the one hand, you're likelier to protect your smile if it looks nice. As such, odds are you'll brush, floss, and visit your dentist more often. From there, your oral health will naturally improve.
Furthermore, you'll inevitably show off a grin you think is pretty. This act of smiling will lower your body's stress levels by producing endorphins. It may even boost your immune system as well.