Dental Implants – Novi, MI
A Modern Solution to Tooth Loss
The modern dental implant treatment we know today has been nearly perfected over the last several decades, boasting an impressive 95 percent success rate and allowing patients to restore not just the look of their smile, but also the feel of it. Dr. Geller offers a variety of implant-retained restorations to address different tooth loss situations and custom-tailors each of his treatment plans to his patient's individual needs. To learn whether you'd be a good candidate for this procedure, schedule a consultation with us today!
Why Choose JMG Dentistry for Dental Implants?
In-House Dental Implant Placement & Restoration
CBCT Scanner for Optimal Treatment Planning
Dentist with Years of Experience
What are Dental Implants?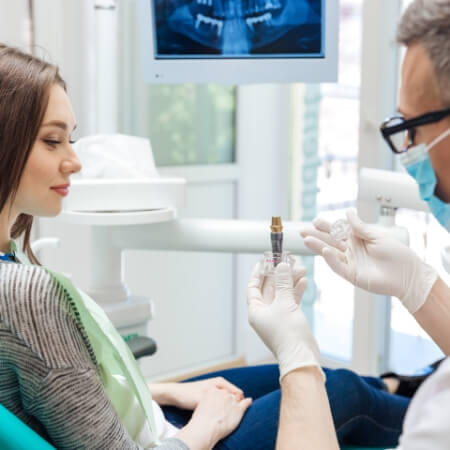 Dental implants themselves are small titanium posts that are surgically placed below the gumline and into the jawbone to provide a strong and secure foundation for restorations to be attached to. Because titanium is a biocompatible material, they're able to chemically fuse with the jawbone through a process called osseointegration, allowing them to function just like your natural tooth roots do.
The 4-Step Dental Implant Process
The Initial Consultation. During the initial consultation, Dr. Geller will capture X-rays and a cone beam CT scan of your mouth and facial structure to determine whether you're a good candidate and create a treatment plan. After presenting you with a plan customized to address your unique needs, our team will schedule your surgery.
Dental Implant Surgery. In most cases, Dr. Geller can perform the dental implant surgery himself, meaning you won't have to worry about traveling to another provider in the middle of the process.
Osseointegration/Abutment Placement. Once the implants are placed, they'll undergo a process called osseointegration, where they fuse with the jawbone. After this is complete, we'll attach small metal connector pieces to the top of the implants, called abutments.
Attachment of Restorations. After your restoration has been crafted, we'll secure them to the abutments that are connected to the dental implants, completing the process.
Benefits of Dental Implants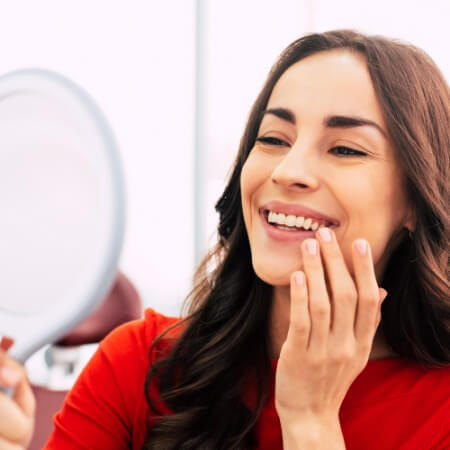 Dental implants have a variety of benefits that set them apart from traditional restorative procedures, including:
Lifespan of 30+ years with the proper maintenance
Little to no limitations on what you can eat with your new replacement teeth
Easy to care for
Prevent jawbone deterioration by stimulating the jawbone
Prevent facial structure change over time
Look and feel identical to natural teeth
Who Can Dental Implants Help?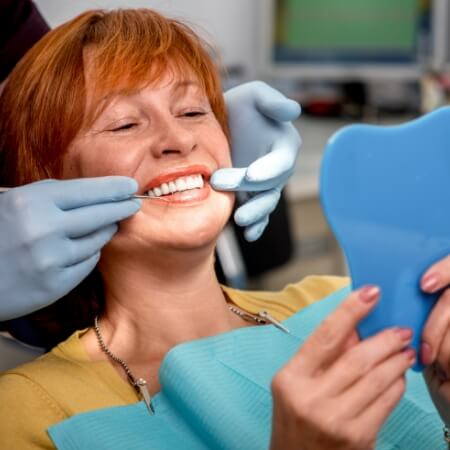 While dental implants aren't the ideal solution for every patient dealing with tooth loss, this versatile treatment may be a great option for you. The best way to find out is to schedule a consultation with Dr. Geller and discuss all of your options. We may recommend getting dental implants in Novi if you're in any of the following situations and have adequate jawbone support, good oral hygiene, and no untreated autoimmune conditions that could impact your body's healing ability after surgery.
Learn More
Missing Single Tooth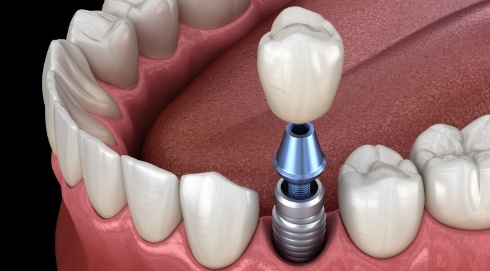 To replace a single tooth, we'll secure one dental implant below the gumline and into the jawbone and attach a dental crown to it to fill in the gap between teeth.
Missing Multiple Teeth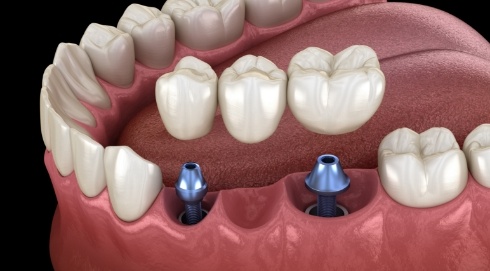 To replace one or more consecutive teeth, instead of needing to alter your natural teeth to secure a bridge, we can place two dental implants on either side of the gap in your smile. These will act as the foundation of your restoration.
Missing All of Your Teeth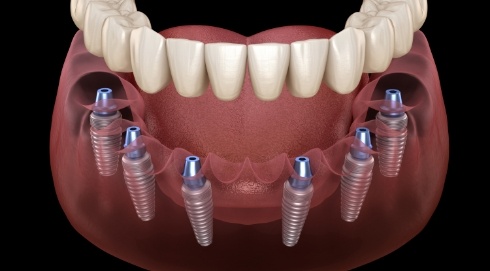 To replace an entire arch of your teeth, we can secure anywhere from four to eight dental implants along your gumline. These will hold a full denture in place, eliminating the need for denture adhesive and any chance of slipping or shifting restorations.
Understanding the Cost of Dental Implants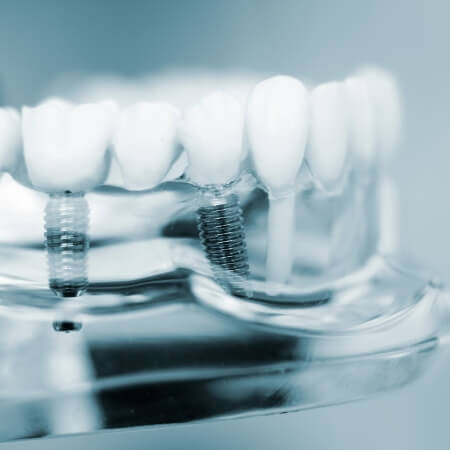 The cost of your dental implant treatment will depend on a variety of factors, like how many teeth you're looking to replace, what type of materials your restorations will be crafted from, whether you require dental sedation, etc. We'll be sure to discuss all of these details with you during your initial consultation and present a detailed cost estimate, so you know exactly what to expect. We're also happy to verify any benefits you may have through your dental insurance; however, many plans don't cover the cost of the implants themselves.